Handy Printer
$ 49.99
$ 109.99
SAVE

$ 60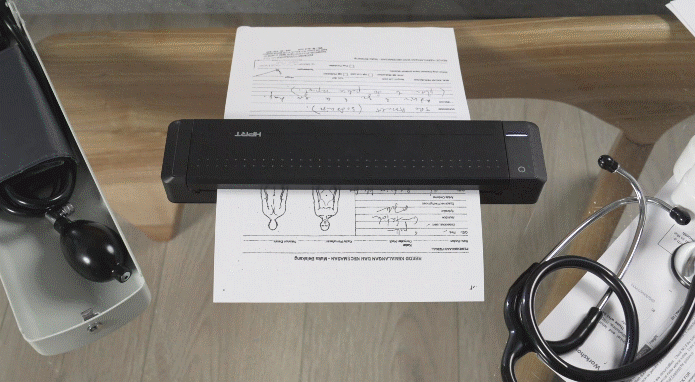 Having a printer is one of the benefits of working professionals, as printing out important documents to review is always easier than doing so digitally. a wireless compact printer that will not only fit into any apartment, but it's so compact, you can take it with you anywhere, anytime
Wireless Print Via Bluetooth/WiFi 
Having your own printer is of particular importance during such unique, trying times, when many of us are working from home, perhaps indefinitely. The HPRT Printer can be with you wherever work takes you, keeping work efficiency and at the same time practice social distancing.
All in One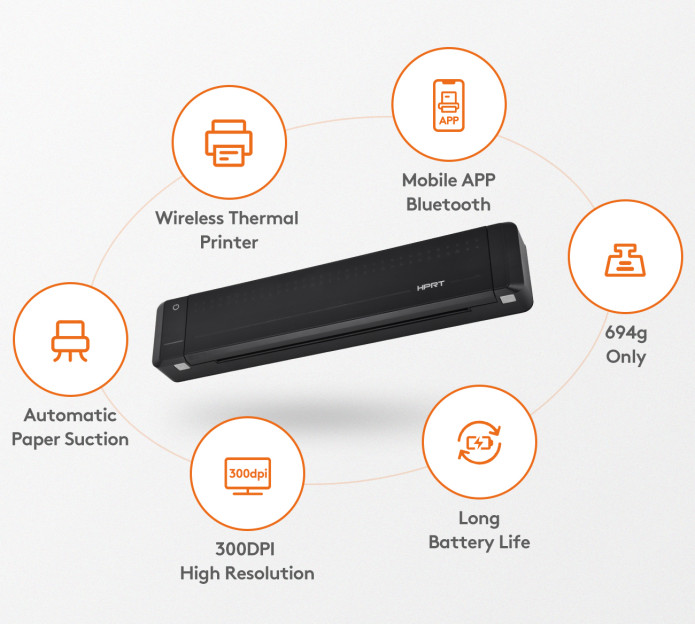 Revise & Print Out 
Whether it's printing homework for your kids, or study material for yourself, printing has never been easier. HRPT printer is extremely easy to use, so it's suitable for children to print on their own, directly from their smartphones or laptops. 
Work From Home 
Printing used to be a hassle. Well, not anymore. HPRT works wirelessly, making printing a breeze.
Contract Signing
Contract signing meetings don't have to be confined to the boring boardroom. With the HPRT, you can revise files as needed, print them out, and sign anywhere -- at a restaurant, at a cafe, or perhaps at a bar.
 Doctor's appointment
You can use the HPRT scanner to print files during your doctor's appointment
Charts or Sketches 

Print any charts or sketches anywhere you want, without a computer. Just use your smartphone. 
Key Features 


HPRT printer features strong automatic paper suction functionality. All you have to do is to align the paper and push it into the slot, and the suction will start, ensuring the paper enters the slot in a steady and controlled manner. 


 
With a resolution of 300dpi, this printer can create decent copies of documents and other materials. The higher the DPI value, the higher the printing accuracy of the printer. Enjoy printing high-quality contracts and materials wherever work takes you! 


Measuring just 310.5mm X 63.5mm X 39.5mm and weighing 766g, this is the most portable printer on the market. Take it with you anytime, anywhere. 

Not only does HPRT connects to your computer, but it can also connect to your phone as well. Use HPRT's companion app for easy controls.


Connect to the printer via Bluetooth for one-tap printing.
HPRT is equipped with a large capacity battery for long-lasting battery life. It can be topped up via portable batteries or other power sources.